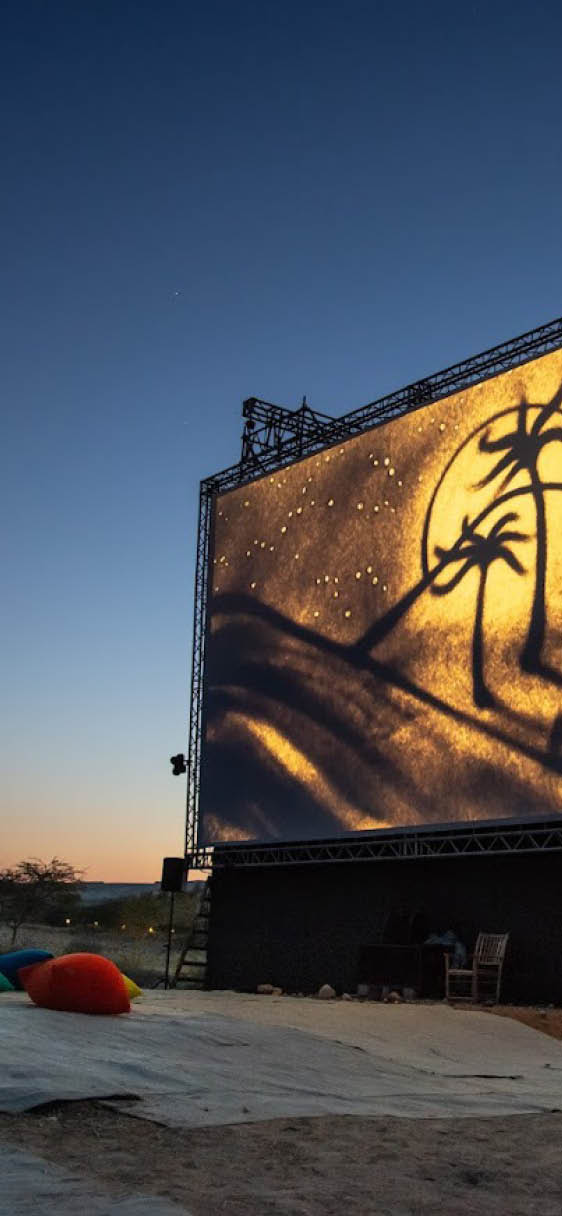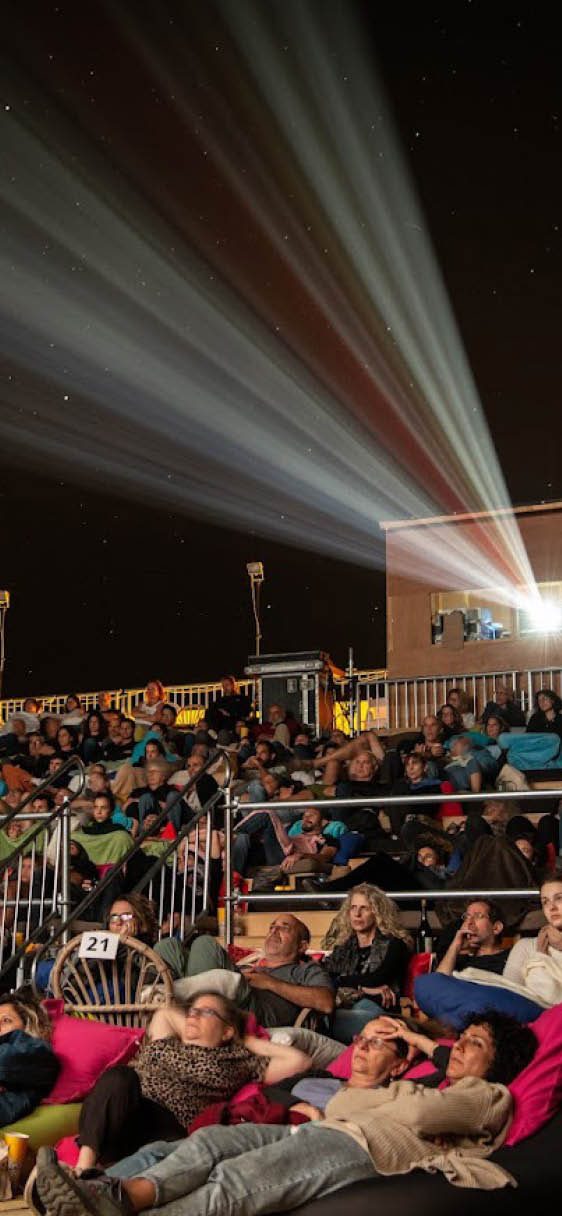 12th edition
About the festival
The 12th Arava International Film Festival was scheduled to open on November 1st, 2023. Due to the war and its terrors, and after some contemplation, it was decided to hold a unique cinematic event of movie screenings under the stars, in lieu of the postponed festival. It is with the aspiration to strengthen the community ties between the veteran residents and the families being hosted in the council, via educational and cultural enterprises, and the same spirit of cinematic-artistic endeavor we wish to continue cultivating during these tough days, that we decided to hold the cinematic event from 30.11.2023 through 8.12.23, dedicated with love and appreciation to the hosted community, the hosting community, and their coming together as a community.
About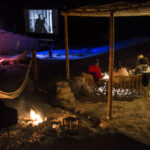 call 052-3666646
Accommodation packages
A minimum of 2 nights in one of the desert's pampering resorts. Eretz Arava Midbara Desert Days Nof Zuqim The package includes entry to the film screenings (in some of the resorts, breakfast is also included in the price).
Accommodation packages